Gina Marangoni Gabriel, O.D, M.S.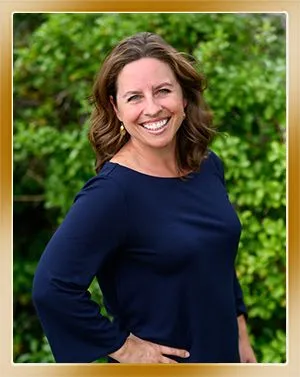 Dr. Gabriel graduated cum laude from The Ohio State University College of Optometry in 2004. During her time in optometry school, she worked as a vision therapist, was President of the OSU chapter of the American Optometric Student Association, and served as vice-president of Students Volunteer Optometric Services to Humanity (SVOSH). SVOSH allowed her the opportunity to travel to the Dominican Republic, Honduras, and El Salvador to deliver eye care to underprivileged communities. She graduated with several awards, including The Lyle Gassman Memorial Award, awarded to the optometry graduate who exemplifies humanitarianism, leadership and service. She also received The Binocular Vision and Pediatrics Clinical Excellence Award.
After graduation, Dr. Gabriel completed a combined Pediatrics and Binocular Vision Residency and Master's degree program at Ohio State. During this time, She worked in a pediatric and binocular vision (eye-teaming) specialty clinic helping children and adults with amblyopia, eye turns (lazy eye), vergence / accommodative / and tracking problems, and those with special needs such as intellectually disabled patients. Her Master's degree research involved analyzing the focusing mechanism of three- to twelve-month-old infants. She was a masked examiner for the Convergence Insufficiency Treatment Trial (CITT) and the Study of Eyes and Attention Deficit (SEAD).

Dr. Gabriel was honored to receive The Terrance Ingraham Pediatric Optometry Residency Award, which is awarded to the top two pediatric residents in the country each year.

Dr. Gina Gabriel joined Eagle Vision and Eye clinic in 2006. She is the Director of Vision Therapy and does InfantSEE exams as part of the American Optometric Association program. In 2009 she received the Key Person of the Year award from the Colorado Optometric Association.
In 2014, Dr. Gabriel became Board Certified by the American Board of Optometry (ABO). Dr. Gabriel passed a rigorous Board Certification Examination that earned her the title of Diplomate, American Board of Optometry. Only about 3,000 optometrists in the country have achieved this certification.

Dr. Gabriel lives in Louisville with her husband, Dr. Christopher Gabriel, who is a senior organic chemist at Miyota Development Center of America in Longmont. When she's not at work, she enjoys caring for her twins (a girl and a boy), playing with her dog, hiking, and riding her bike.

---
Rachel Potter, O.D.
Dr. Potter graduated with distinction from Pacific University College of Optometry in Forest Grove, Oregon in 2007. She received the Optometry Deans Scholarship and Brim Health Professions Scholarship awards, and was awarded membership of National Honors Society and Beta Sigma Kappa.
During Optometry school she served as an officer for AMIGOS Eye Care-(VOSH) Volunteer Optometric Services to Humanity. She traveled with VOSH to Ecuador to deliver eye care to underprivileged communities. Dr. Potter also served as a class officer of her Optometric class.

Dr. Potter grew up in Delta, a small town on the western slope of Colorado, and was one of the Valedictorians of her High School. She made the Dean's list and graduated with distinction from the University of Colorado with a degree in Biochemistry and minor in Chemistry.

Dr. Potter cares for patients of all ages including children. Her specialties include surgical co-management (including LASIK), contact lenses, and treating eye problems such as glaucoma, allergies, and dry eye. She is a member of both the American Optometric Association, and the Colorado Optometric Association. She enjoys volunteering on committees for the Colorado Optometric Association, various health fairs, and in the community.

Dr. Potter lives in Erie with her husband, who is an Architect in Longmont, and children. During her free time she enjoys spending time with her family, tennis, snow and water skiing, running, volleyball, and traveling.
---
Jaclyn Wray, O.D.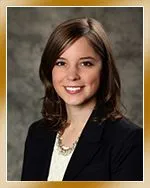 Dr. Wray earned her Doctorate in Optometry degree from the University of California at Berkeley in 2012. During her time in California, she interned at a wide variety of clinics throughout the state and at the Veterans Affairs Hospital in Tacoma, Washington.

She served as the Academic Vice President of the School of Optometry student body, Secretary of the optometric honor society Beta Sigma Kappa (BSK), and Volunteer Coordinator of the preschool screening program Prevent Blindness.
Dr. Wray volunteered at a free clinic in Nicaragua with Volunteer Optometric Services to Humanity to bring eye care to the underserved. In addition, she spent a summer conducting research through a National Eye Institute grant and was a teaching assistant in the ophthalmic optics laboratory.

Upon graduation, Dr. Wray received the BSK Silver Medal Award, the highest academic honor in her class. She was also awarded the VSP Excellence in Primary Care Award, the Low Vision Clinic Award, and the U.C. Berkeley Optometry Leadership and Service Scholarship. Dr. Wray grew up in central Nebraska and prior to attending optometry school she graduated with High Distinction in Mathematics and Biological Sciences from the University of Nebraska-Lincoln.

Dr. Wray is married to Curtis Wray, who is a chemist at HP Inc. in Fort Collins, and they have a young daughter. Their family loves being in Colorado and all the hiking, biking, and recreation that this area has to offer. She is a member of the American Optometric Association and the Colorado Optometric Association.
---
Justin Deal, O.D.
Dr. Deal received his BS in Biology from Indiana University in 2006 before moving on to obtain his Doctor of Optometry degree from the Illinois College of Optometry in 2011. While attending ICO he was fortunate to be a part of the Student Volunteer Optometric Services to Humanity (SVOSH) and a member of the Beta Sigma Kappa honor society. He underwent training in specialty contact lens fitting at the ICO clinic as well as the McCormick Vision Center in Austin, Tx. He studied ocular disease at the Mount Ogden Eye Center in Ogden, UT and the Mountain Home Veterans Affairs Center in Johnson City, TN. He is a member in good standing of the Colorado Optometric Association and the American Optometric Association.
Dr. Deal is originally from Vincennes, IN and maintains his Hoosier pride as a happy Colorado transplant. In his free time he enjoys traveling with his wife and son in their VW Westfalia to rock climbing destinations across the state and country.
---
Kristin Park, O.D.
Dr. Park grew up in a suburb of San Francisco, but spent much of her childhood with her many family members in Colorado. Dr. Park moved to Fort Collins to attend Colorado State University (CSU). She fell in love with Colorado while completing her Bachelor of Science Degree in Health and Exercise Science with a concentration in Sports Medicine. Dr. Park felt inspired to pursue optometry after completing a month-long Optometry Mission Trip to Ghana where she helped provide eye care to those in need. She then became very involved in the CSU Pre-Optometry club serving as the secretary and then the Vice President. Dr. Park went to attend the University of Houston College of Optometry where she earned a doctoral degree in Optometry. At the University of Houston, Dr. Park gained experience in glaucoma management, specialty contacts, pediatrics, ocular disease, myopia control, cataract surgery management and more. Dr. Park has a passion for Optometry and providing the absolute best care for her patients. In her free time, Dr. Park enjoys yoga and even has her yoga teacher training certification. She also enjoys hiking, skiing, and spending time with her husband, her puppy Pretzel and her cat Pickles.